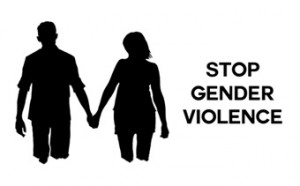 YOUTH SUPPORT FOR A STRONGER EUROPE, JOINING TOGETHER AGAINST GENDER VIOLENCE

Training to Malta is partner in KA2 Strategic Partnership Project in Youth in Action. Erasmus+ Strategic Partnerships 2017-3-ES02-KA205-010298.
The AEF JUVENTUD project is a multilateral strategic partnership Exchange of Good Practice.
The AEF JUVENTUD project is a multilateral strategic partnership Exchange of Good Practices, which involves six partners from 5 different European countries (Spain, Italy, Portugal, Malta and Romania). AEF Juventud, will involve 500 young people between 14 and 19 years old through a classroom project work. Moreover, the project planned to involve 100 educators, teachers, youth workers, and trainers in order to improve the consortium outputs.
Project will be implemented over 2 years Start Date: 1st February 2018 End Date: 30 September 2019.
At European Level 9 out of 10 adolescents acknowledge having had some kind of psychological pressure on their partner.
Last year almost 500 girls under the age of 18 were abused and resorted to precautionary measures or some type of protection order. Bullying cases have also increased, with decisions, in many cases, fatal for the victim. These data are alarming, in most cases due to educational, social and cultural misinformation about how to deal with a loving relationship.
Following the EU 2020 strategy, which has among its main objectives the fight against violence, we want to take an important step to prevent youth violence by involving schools, institutes and educational centers to inform, teach and above all, educate on this issue.
Our main priority is "Social Inclusion" related to the field of training and youth, the project will address education and non-formal training and will focus on social development and civic awareness.
In accordance with the sectorial priority "Promoting a high-quality work in the field of youth", AEF JUVENTUD will contribute to promote inter-sectorial cooperation between entities and youth workers, including higher education institutions, public institutions, small businesses and NGOs;
Last but no least "Promote empowerment" by promoting diversity, intercultural and interreligious dialogue, the common values of freedom, tolerance and respect.
"Youth Support for a stronger Europe, joining together against gender violence" seeks the general objective of reducing youth violence in relationships and as specific objectives:
• Improvement of awareness of the problem by young people, teachers, youth organizations and public institutions;
• Improvement of the relationship skills of young people and the personal sense of security;
• Improvement of the formal, non-formal and informal education system on the subject.
All partners will gather their knowledge and resources in order to develop together a viable strategy that includes:
1) A deep investigation by analysing successful examples and best practices in the 6 involved countries
2) A Classroom Training on the 7 developed modules involving 100 students for each partner country;
3) A Joint Document on "Non-formal activities to prevent juvenile gender violence" with theoretical and practical modules;
4) The creation of a website with all the information also translated into the languages of the partners to promote and encourage a wider use of the results;
5) The Dissemination Products of the obtained results and a final event, held in the country of the applicant partner, in order to present in this one-day seminar, the obtained results of the project.
Expected Results:
• Improve youth awareness of the problem;
• Improvement of the relational skills;
• Improve personal safety;
• Increase attention on the formal education system.
&nbsp